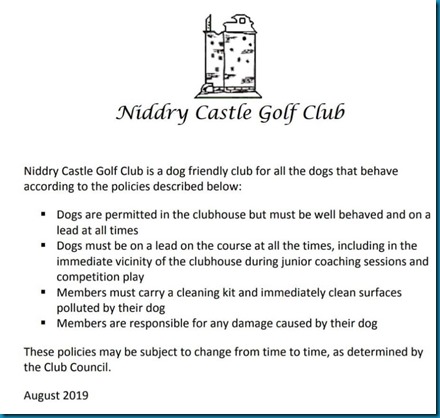 The primary motivation for created DogGolfUK was the inability for Google to identify which clubs allowed dogs and which didn't. Most clubs simply don't have dog protocols noted on their websites.
Actually, many courses don't have a policy at all! A few times, my enquiries have led to questions being tabled at the subsequent course/club Board meetings in which they decided to allow dogs (often aided by the information on the website).
One club which did post their policy prominently is Niddry Castle (see above).I thought I would share it in the post as a model for any other clubs considering adopting similar dog-friendly stances.
[ADDENDUM] Here is another policy published by the Montecchia golf course in Italy which is quite comprehensive.