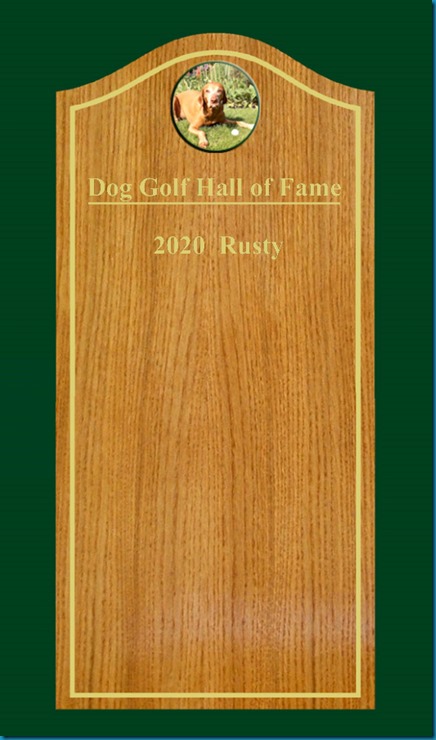 As I have become more acquainted with the dog golfing community over the years, it is clear that some dogs stand out for their quality as a course companion and their extensive experience on the fairways. I've wanted to showcase some of the special dogs, and then visiting a course recently I was struck by the various wooden honour boards ("Ladies Champion", "Club Captain", "Holes in One"). I thought Dog Golf should have its own honour board.
Big thanks to Steve Spalding at Gold Tree Bespoke who are leaders in the leaderboard business making many of these honour boards for golf clubs and elsewhere. Steve provided the customised digital board above onto which we could inscribe the names of our honourees.
For the inaugural induction, there really could be no other than the co-inspiration for the site in the first place – Rusty.
Rusty pioneered dog golfing in the UK as one of the Dog Golf UK poster pups visiting over 30 courses in her lifetime. Her love of the outdoors and her attentiveness compensated for her occasional over-enthusiasm for a passing woodland critter.