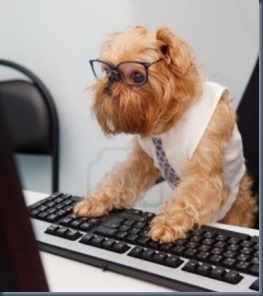 Send us your overviews of your favourite UK dog golfing course!
Over the past few months since we started DogGolf.info, we have gotten around to a good number of dog-friendly courses in the west-of-London outskirts with a few forays into Surrey and Norfolk. We probably can comfortably make the claim that we have golfed more courses in the UK with dogs than anyone else in the world (if anyone knows of anyone who has done more, please let us know!).
Rusty and Grace have now visited most of the "under control" dog-friendly courses within a 1 hour driving radius of our home in Marlow. That covers most of Berkshire, Buckinghamshire and some of Oxfordshire, Surrey and Hertfordshire. We are also plotting dog golfing holidays in dog-golfing hot beds of the south coast and the north coast (ie. Scotland).
But those outings will skim the surface of the 400+ dog welcoming courses in the UK. In order to fill the gap, I am hoping that you can help me with your own perspectives on dog golfing where you go.
A submitted course review should look at the course from the dog's perspective and your perspective being with the dog(s). You can include a sentence or two about the course play, look, service, amenities, etc., but otherwise keep the post focused on how aspects of the club and grounds affect the dog side.
As you will know from my posted pieces, the review has four basic components:
Welcome: What is the dog vibe? Do the people seem happy or a bit put off by the presence of your pooch? Do you encounter other dogs? Are there any special amenities laid on for the dogs?
Walk: How hard is the walk? Are there distractions or dangers to the dog?
Water: What is the access to water on the course (eg. lakes, ponds, streams, spigots)?
Wind Down – The ideal piece includes a post-round visit to a nearby dog-friendly pub with a few words so people will know where to go for refreshment after a day of dog golfing.
We will also need two pictures with of your dog(s) on the course and an introduction to them (names, breed, ages, how often do they go golfing with you, what do they enjoy the most about it, what is the biggest challenge).
I reserve full editorial rights and all copyright is fully licensed to doggolf.info.
Thanks to any and all contributors.