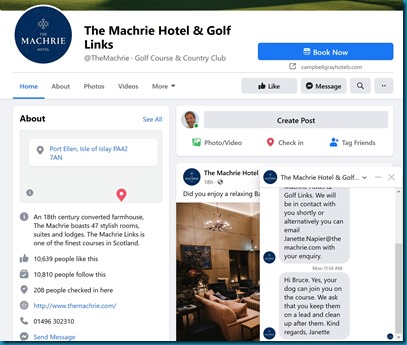 Doing some more recent research, I noticed how many golf clubs now have Facebook pages. And most of those pages have message facilities which promise prompt response. So I decided to sit down and send a message chipping away at a couple dozen a day of the clubs that I had emailed during my original research (but they never replied).
I did get many to respond to Facebook, but still overall only 133 out of 804 clubs contacted by Facebook message responded to the Facebook message – a pretty sad 16% response rate.
The good news is that the total number of dog-friendly courses in the UK identified (and profiled in the database) is now up to 521 (up from original 384) a hair under 20% (from the original 15%).
The leading areas remain the same and account for the biggest chunk of the additions. The added data just showed Scotland, South Coast and Greater London to be even more dog-friendly than first identified as they increased their dog-friendly rate of around 22% to >45%.